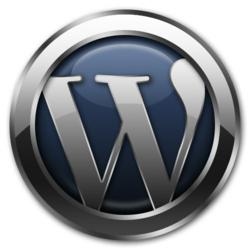 Seattle, WA (PRWEB) April 25, 2013
The Host Group, a leading provider of web hosting server technologies since 1998, recently announced a service targeted toward website operators using the popular WordPress blogging and content management software.
The Host Group is now offering a premium hosting solution that includes optimized web and database servers capable of providing lighting-fast page load times for even the busiest WordPress websites.
In addition, management and staff recently implemented a complete line of custom website development packages built for businesses of all sizes. Each solution is custom tailored for the consumer, and management at The Host Group also hired additional programming staff to accommodate the demand for their competitive design and development packages.
WordPress is the number one website framework in the world, powering over 50 million websites. Over 20% of all new websites use WordPress as the cornerstone platform. The softwares theme-based structure enables website operators to easily add features like calendars, contact forms, or photo galleries. WordPress is also used by many large companies all over the world to power their corporate websites.
We have many clients using WordPress to power their websites, and weve realized their need for a hosting solution that addresses the softwares heavy database read/write activity, said Doug Davis, CEO, and Director of Business Development for The Host Group. Our customers now enjoy extremely quick page load times, no matter how much traffic their website is receiving, said Davis.
The company recently expanded their entire hosting infrastructure & data center located in Fredericksburg, Virginia. The facility has been referred to as one of the worlds most technologically advanced data centers, and offers power and cooling redundancy that is far beyond that of others.
Our recently expanded facility strengthens our hosting presence and benefits our customers tremendously. We increased our ability to quickly provision new high-performance dedicated servers that are reliable and secure, said The Host Group CEO Doug Davis.
The Host Group,s WordPress dedicated server hosting plans start at $ 199 per year for a small-business account.
Founded in 1998, The Host Group, is a leading hosting provider and custom website development firm operating professionally managed dedicated servers, leased servers located in Fredericksburg, Virginia.
For more information, email support(at)thestgroup(dot)com, or call (800) 537-9414. Visit them online at http://www.thehostgroup.com
Related WordPress Press Releases
Fibernet Corp is a
Utah host
providing hosting services.